Englund Marine | ANNULAR CUTTER 2" x 2"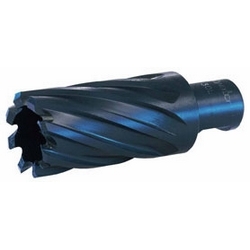 ANNULAR CUTTER 2" x 2"
Item Number GJH40557
Mfg. Part Number 40557
G&H Hall Tools Powerbor BluMax 2" Deep Annular Cutters are for use with magnetic drill presses and core drills. Each cutter has a hollow center with a push-pin that ejects a slug when the cutter breaks through. They are designed to reduce burrs, swarfs and chips on metal surfaces.
Features:
Cut depth: 2"
Shank: 3/4"