Englund Marine | SEAT BASE 9"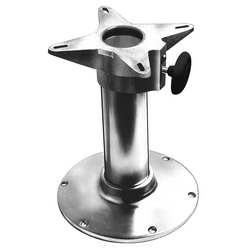 SEAT BASE 9"
Item Number GAR75031
Mfg. Part Number 75031:01
The Garelick Fixed Height Seat Base comes in a smooth anodized finish which prevents corrosion and weathering caused from exposure to saltwater and inclement weather. Your boat seat will be securely mounted with a 4 prong spider swivel seat base that rotates 360 degrees and locks in place for your convenience.
Sizes available:
9", 12", 18", 24" and 30" fixed seat heights