Englund Marine | TUNDRA BLANKET CHARCOAL 48"x60"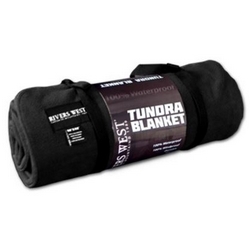 TUNDRA BLANKET CHARCOAL 48"x60"
Item Number RVW-9521CHG
Mfg. Part Number 9521CHG
The Rivers West Tundra Blanket is a waterproof, windproof fleece blanket designed for outdoor use. It is hefty and warm to the feel, with an ultra-durable, insulating construction. It features two built in elastic loops so that it can be stowed rolled up neatly. The blanket keeps the user warm and dry, and is ideal for use outside at picnics and ballgames or out in the snow, on car seats to protect them from wet dogs, on boats to keep the family warm, out on chilly hunting stands, on car seats for long winter drives, and more.