Englund Marine | BANTAM SCRAPER BAR 9"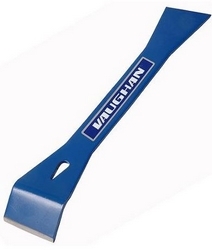 BANTAM SCRAPER BAR 9"
Item Number VAU-BT45
Mfg. Part Number BT45
The Vaughan Bantam Scraper Bar is designed to cross-cut and rip solid wood, plywood, particle board and chipboard. It is constructed of heat treated steel and features a nail slot and sharpened scraper blades. The head has a 45&deg handle for leverage.
004