Rigging & Hydraulic Services
Our shops can make what you need, when you need it.
We pride ourselves on our diverse products and services. One of the things that sets us apart from other marine or industrial stores is our ability to provide not only pre-made, grab-and-go products, but fabricating custom items that fit your exact needs as well. See below for a full breakdown of each of our stores services.
---
Custom Rigging, Fabrication, Splicing & Wire Rope Services
On any given day you will find us producing anything from custom anchor lines to building mud gear for a local Trawler. Our custom work is based on our customer's needs, so if you do not see an exact description of what you need listed here, call us! Our experienced staff will work with you to find the right solution for your custom needs. We are proud to serve customers in the Marine, Commercial Fishing, Construction, Industrial, Trucking, Farm, Logging and Residential industries.
---
No job too big or too small.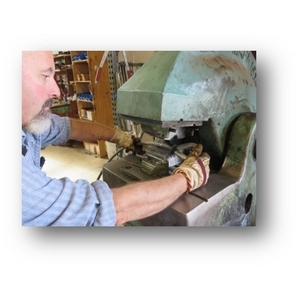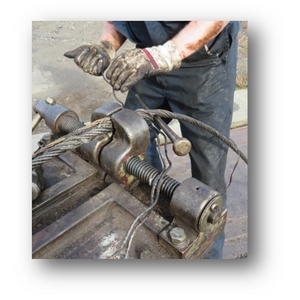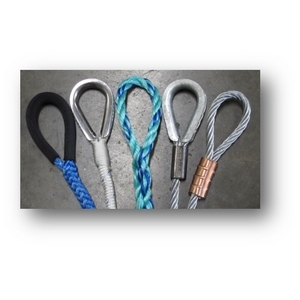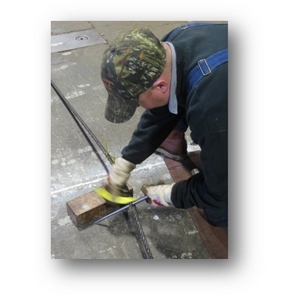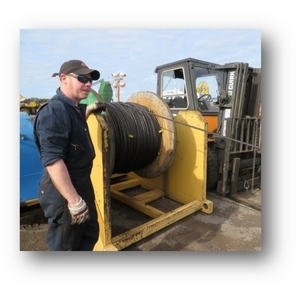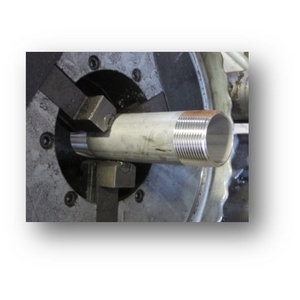 Custom Splicing:
Eye Splices, End for End, Back Splice, Whipping
Custom Splicing for Wire Rope
Custom Splicing for Cordage
Wire to Rope Splices
Wire Rope Swaging

Fabrication Products:
Anchor, Dock and Mooring Line
Chokers
Wire & Cordage Slings
Winch Lines
Chain Slings

Pipe Fabrication & Threading:
Schedule 40 Black
Schedule 80 Black
Galvanized
Stainless Steel
3/8" to 4"

Commercial Fishing Wire Services:
Dockside Spooling Services
Wire Rope Rigging
Main Wire Marking
Wire Rope Wrapping
Wire Rope Swaging
Mud Gear Fabrication

---
Custom Made Hydraulic Hose Services & Products
Our Englund Marine Hydraulic Shop has been making custom hydraulic hoses since 1995. We service many industries including construction, forestry, industrial, manufacturing, automobiles, trucks, buses, farm equipment, marine, and many custom applications. We understand all situations when a hose is needed and we will make it a priority to keep your business operating with minimum equipment down time. No need to call ahead, just come in during business hours and our skilled crew will be here to help!
---
Custom hydraulic hoses while you wait.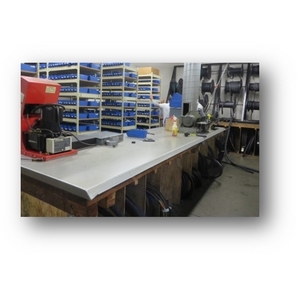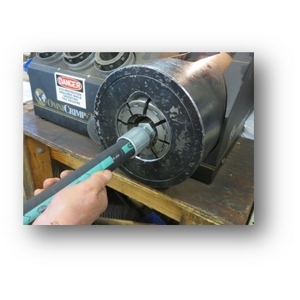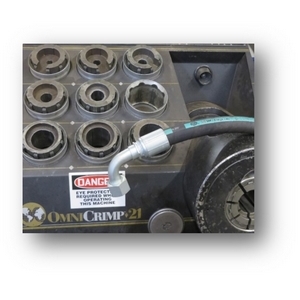 Crimping Capabilites:
6,000 lbs. Hose - Astoria, OR Only
5,000 lbs. Hose - Astoria, OR, Newport, OR
4,000 lbs. Spiral Hose - Astoria, OR, Newport, OR, Charleston, OR, Crescent City, CA
Braided Hose - All Locations
Pre-Made & Custom Products:
Hydraulic Hose and Fittings & Assemblies
Marine Hose and Fittings
American and Metric Adapters
Quick Disconnects for Hydraulics and Pneumatics
Camlocks from 3/4" up to 6"
Hydraulic Oil
---
Custom Services From Washington To California
Each of our 7 locations specializes in various aspects of fabrication and other custom services. If you unsure if your local Englund store offers the services you need, please call! We will make sure you get the products you need, even if it's not with us. See a full list of contact information by clicking here.
---
Services by store:
Astoria, OR
(503-325-4341 )
All services
Hose, spiral hose & braided hose crimping
Charleston, OR
(541-888-6723)
Spiral hose & braided hose crimping
2-wire and 4-wire Hydraulic Hoses up to 1-1/4"
Hydraulic Fittings
Wire Rope Swaging
Custom Splicing on 3 Strand, 12 Strand, and High Performance Fiber Lines
Crimp stainless steel and galvanized aircraft cable from 1/16" to 1/4"

---
Crescent City, CA
(707-464-3230)
Spiral hose & braided hose crimping
Wire rope swaging 1/8" to 5/16"
Hydraulic hose crimping 1/4" to 1-1/4" hose
2-Wire and 4-wire hydraulic hose
Eureka, CA
(707-444-9266)
Spiral hose & braided hose crimping
Wire rope swaging 1/8" to 5/16"
Hydraulic hose crimping 1/4" to 1-1/4" hose
2-Wire and 4-wire hydraulic hose
---
Ilwaco, WA
(360-642-2308)
2 Wire hydraulic hose
Up to 1/4" hand crimped cable
Braided hose crimping
Newport, OR
(541-265-9275)
2-wire and 4-wire Hydraulic Hoses up to 1-1/4"
Hydraulic Fittings
Wire Rope Swaging and Splicing
Custom Splicing on 3 Strand, 8 Strand, 12 Strand, Double Braid, and High Performance Fiber Lines
Hose, spiral hose & braided hose crimping
---
Westport, WA
(360-268-9311)
2-Wire hydraulic hose from 3/8" to 1"
Thimble eye and soft eye 3-strand splices
Crimp stainless steel and galvanized aircraft cable from 1/16" to 1/4"
Braided hose crimping
---