Englund Marine | COMMERCIAL FISHING PRODUCTS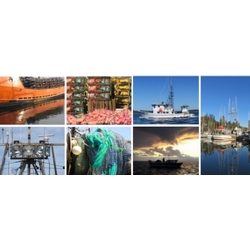 COMMERCIAL FISHING PRODUCTS
Your Price Call for Price
Item Number COMMERCIAL FISHING
Mfg. Part Number
We serve the product needs of many different commercial fisheries as well as the various fish processing facilities along the coast. We carry a hefty assortment of high quality commercial accessories, boat equipment as well as commercial grade cutlery, protective clothing, boots and gloves. Our wire rope rigging shops are equipped to provide a wide variety of wire rope services, including the taking off and putting on of wire rope, splicing, wire marking, mud gear and much, much more. Our Raft Shop in Warrenton, OR specializes in certifying commercial life rafts. Best of all, because we are direct importers of much of the gear we sell, you will always find good value at Englund Marine.
To best way to search for a commercial product we carry is to do a drill down search by fishery, or a key word search and then refine by the individual fishery (like Salmon, Crab, Sturgeon,etc).
Can't find what you need? Call us at (503)325-4341.
Click here for additional information on our commercial fishing services and products.