Englund Marine | COVERS FOR INVERTER GENERATORS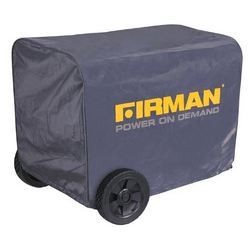 COVERS FOR INVERTER GENERATORS
Firman Inverter covers are designed to protect inverters from rain, snow, UV rays, dust storms, and scratches. They are double-insulated with a pull cord along the bottom to hold the cover secure even in the wind.
Dimensions (Click to expand):
Model 1007: Fits Inverter Generators 2700 to 3500 Watts or up to 22.8" x 17.3" x 17.9"
Model 1008: Fits Inverter Generators 1500 to 2200 Watts or up to 18.9" x 11.8" x 15.4"
00P