Englund Marine | CRAB BAIT PINS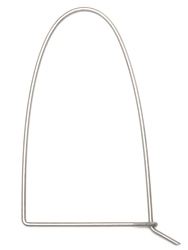 CRAB BAIT PINS
Crab Bait Pins are made of stainless steel wire and are used for holding bait inside crab traps and rings. Simply open the pin, skewer the bait, attach it to trap, and re-close the pin. Note: Volume case pricing is available. Please call for a price.
Sizes (Click to expand):
CG-BP18SMPES - 1/8" x 2-1/2" x 4"
CG-BP18PES - 1/8" x 6"
CG-BP316PES - 3/16" x 7-1/2"