Englund Marine | ROPE RATCHET 1/4"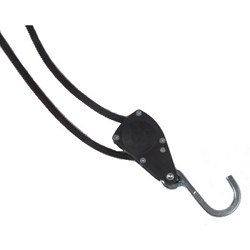 ROPE RATCHET 1/4"
Item Number CRV61020
Mfg. Part Number 61020
The Carver Rope Ratchet easily tightens down the boat cover and releases with a simple thumb lever. The ratchet is compatible with 1/4" rope, which comes standard on all Carver Custom Covers and many Styled-to-Fit Covers.