Englund Marine | STICK WELDING GLOVE STD BLK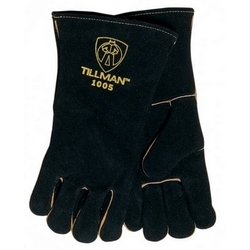 STICK WELDING GLOVE STD BLK
Item Number TIL1005L
Mfg. Part Number 1005
The Tillman 1005 14" Standard Stick Welding Gloves are constructed of shoulder split cowhide with cotton lining. The fingers are welted to protect the cotton stitching and include Lock Stitching with Kevlar thread.
Size Chart (Click to expand):
To find your glove size, measure the circumfrence of your dominant hand just below the knuckles.