Welcome To The New Eureka, CA Store

We're Excited To See You!
We are excited to welcome you to our new Eureka store location at 590 W. Waterfront Dr., just down the road from the old store location. This new, bigger and brighter building offers 15,000 square feet of space that we've filled with a huge selection of boating and fishing gear, outdoor clothing and footwear, stainless steel hardware, fittings, tools for both industrial and DIY applications, as well as a larger hydraulic shop to meet the demand for custom hydraulics. We invite you to come down and check out the new store and see all the great brands we have to offer, plus get expert advice and help from our knowledgeable crew.
Join us on May 5th, 2023 for our Grand Opening and Ribbon Cutting Ceremony! We have a fun day planned with ribbon cutting at 10am with the Eureka Chamber of Commerce and a full day sale in-store only on clothing, boots, rain gear and more. Follow us on Facebook for event updates.
A Brief History Of Englund Marine - Eureka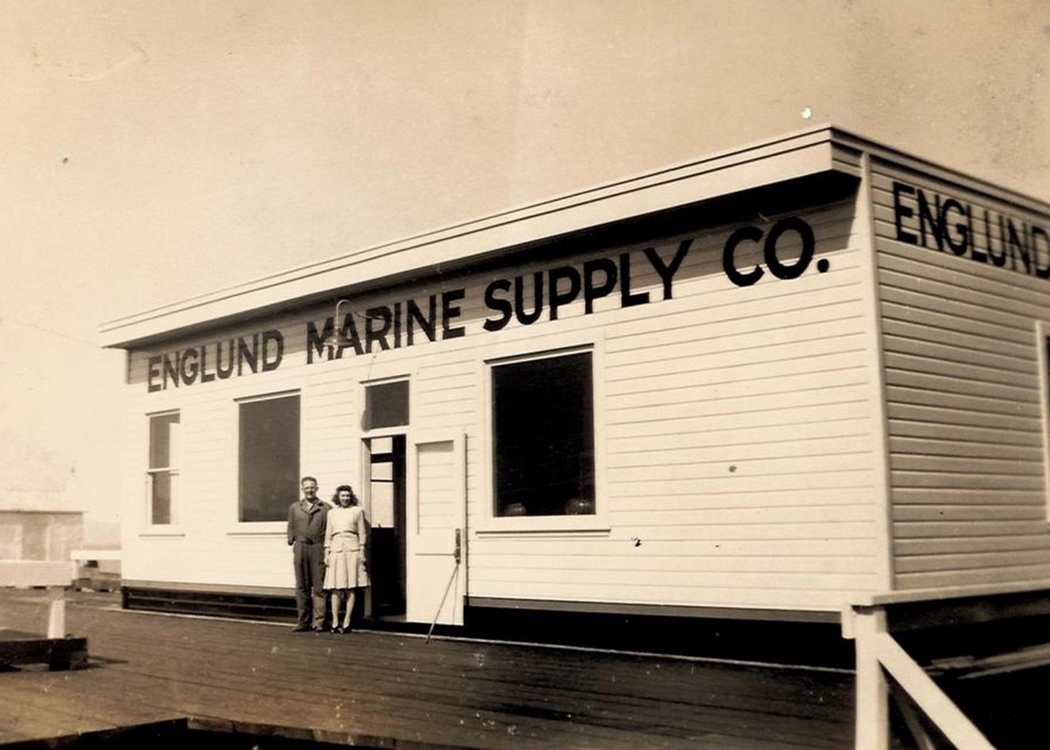 Englund Marine & Industrial Supply has been providing quality merchandise and great service since 1944 when Axel Englund opened the first store in Astoria, OR before expanding up and down the west coast, becoming a preferred and trusted name among commercial and recreational fishermen and women. Over the years, Englund Marine brought in a larger variety of products, including outdoor clothing, home DIY supplies and more. Learn more about our company history.
In 1995, Englund Marine purchased Davenport Marine and we've been providing marine and industrial products, as well as fuel and custom hydraulic hose assemblies to the Eureka community in that location since. With the store bursting at the seams, plans were made to build a new, larger store to better serve the Eureka and surrounding areas. The new store allows us to expand the product selection and hydraulic shop. Plus the new location will be easier to find with plenty of parking.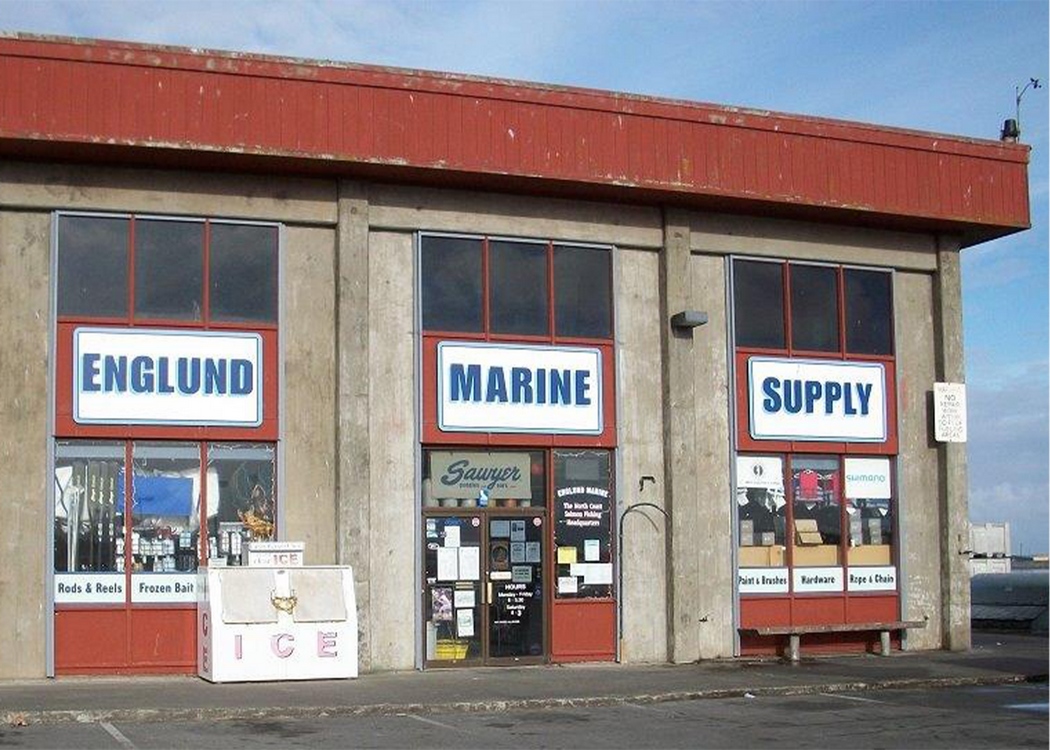 We broke ground in April of 2022 and watched the store slowly rise over the course of the year, ready for us to start the big move in December, 2022. Check out the construction process in the photos below:
Looking Forward
As mentioned above, the new, larger store is designed and laid out to make shopping easy, and allowing for significantly more products to be available. Not only do we supply marine products, but we also offer a wide variety of clothing, rain gear, boots, stainless steel hardware, fittings, power and hand tools, industrial supplies, and so much more.
Specialty Services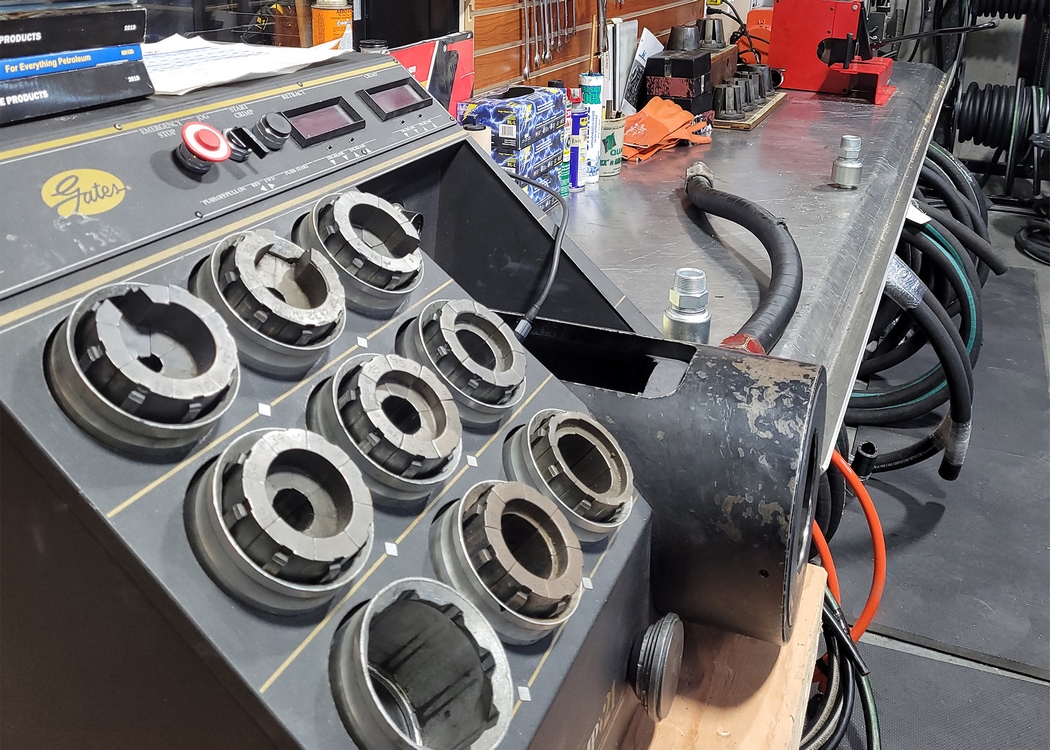 Hydraulic Shop: We are incredibly excited to have a larger area for our hydraulic shop! We offer the same, high quality product, but now with more room to complete orders in a more efficient way.
Services we offer: Spiral hose & braided hose crimping, hydraulic hose crimping 1/4" to 1-1/4" hose and, 2- and 4-wire hydraulic hose. We also do wire rope swaging 1/16" to 5/16".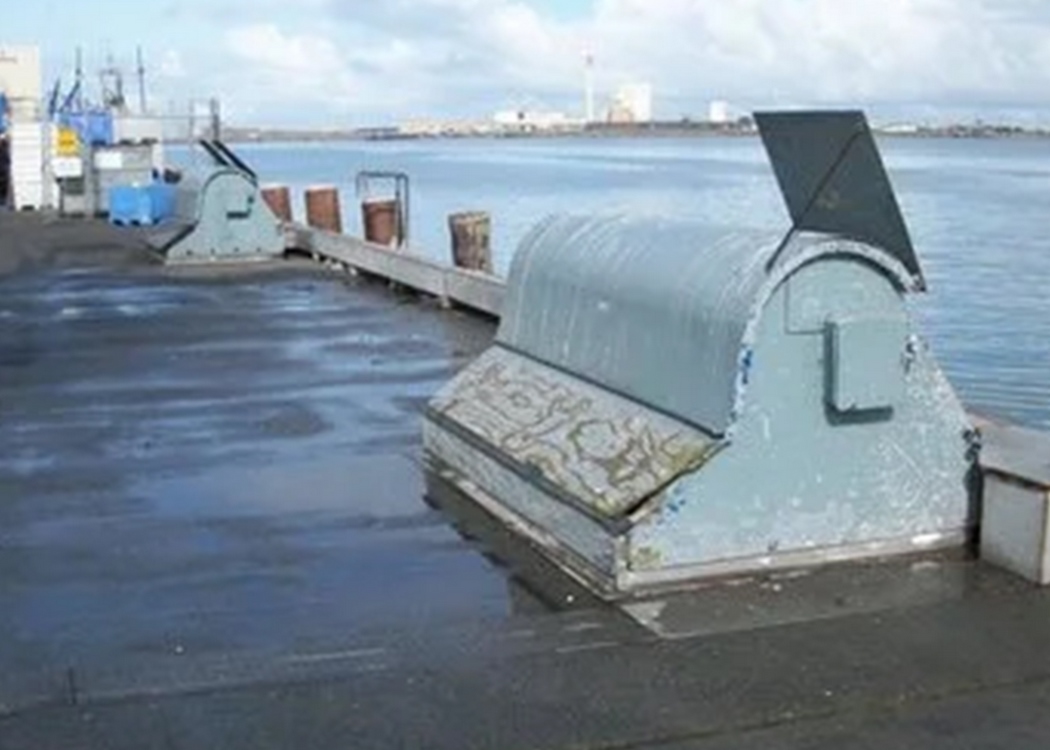 Fuel Dock: Even though we've moved, we still are operating the fuel dock at #2 Commercial St. Although the fuel dock will not be staffed full time, our new store is nearby so we can have someone there in minutes. Fueling appointments can also be made in advance by calling 707-444-9266.
Photo credits: Jaron Ayres, Jared Towns and Mitch Differding
---
Sign up for our email list and get Specials, announcements, class opportunities and more delivered directly to your inbox! Click here to be added to our email list.