Englund Marine | BALL VALVE LOCKOUT LARGE V426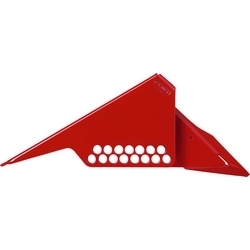 BALL VALVE LOCKOUT LARGE V426
Item Number ABL00300
Mfg. Part Number 00300
Abus Single Piece Ball Valve Lockouts block most common ball valves when the flat lever at a 90° angle to the pipe. They slide over the pipe and the lever, then attach with a padlock to prevent opening the valve during maintenance. These devices have a single piece design with multiple holes to secure with a padlock, allowing for easy installation and stability even on hard-to-reach pipes. Made from powder-coated steel.
Features (Click to expand):
ABL00299/V423: Small, fits pipe sizes 0.25"-1"
ABL00300/V426: Large, fits pipe sizes 1.25"-3"
003