Englund Marine | ORIGINAL AGITATORS 9"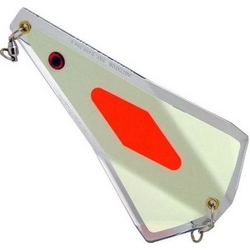 ORIGINAL AGITATORS 9"
Hot Spot's Original Agitator Flashers are ultra low drag flashers that create vibration and attractive reflections at any speed. These flashers are equipped with 2 ball bearing swivels, welded rings and brass eyelets. The Mountain Dew flashers feature an oily iridescent film on the front and crushed glow on the back, the base color is white. Each Original Agitator is 9" long.
00P